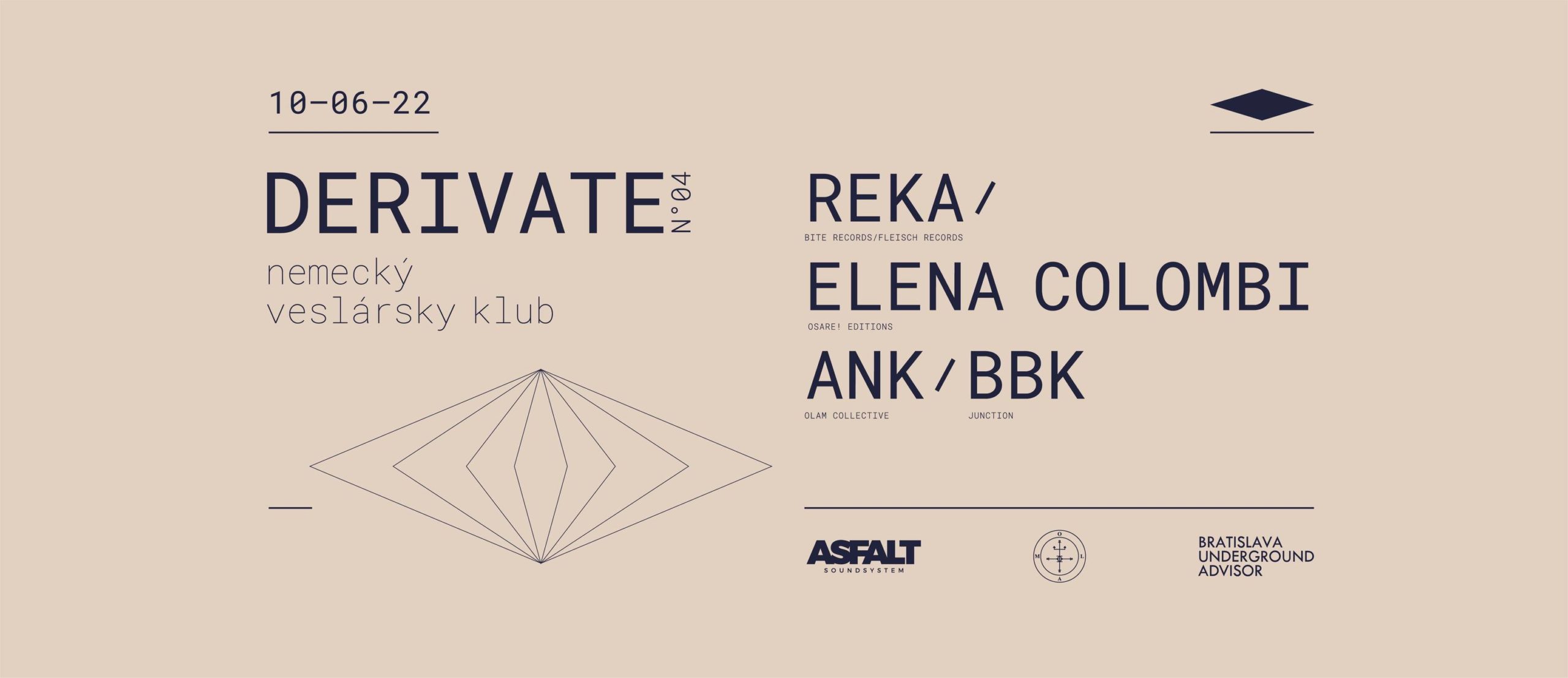 Date
01/07/2022 [Fri]
Expired!
OLAM w/ Unhuman & Petra Flurr • Donna Haringwey • The Marquis • The Undertaker's Tapes
???? consigns the meaning of collaboration and acceptance between contemporary artists, by the means of various audio-visual, even performative planes that are based on decadence, the power of music, darkness and concrete. The collective is opening a circle to our very own, self-accepted world that, thanks to diverse international influence, is transmitting to our authorial Events.
?? ??? ????? ?????? ?? ???? ?? ??? ???????? ?? ??????? ???? ???? ????????????:
??????? & ????? ?????
The Deutsch Italo- Griechisch duo offers us an immersive, futuristic and solid sound, inspired by the music which the two artists grew up with, follows a natural evolution to their roots in post-punk, electronic and guitar music.
???????
https://unhumangr.bandcamp.com | https://soundcloud.com/unhumangr
The Berlin based electronic and experimental project of Manos Simotas. He is also the founder of Liber Null Berlin, which has played a critical role of unifying the freedom of arts in a conceptual event in the scene and also operates as a record label. Expanding beyond Berlin, Liber Null held events with performance arts and music all around the world including Athens, Paris, Tokyo, Seoul and beyond.
Unhuman started in 2012 in Athens with his first release "Emperor Black" on tape, he evolved through different genres ultimately finding his own unique voice in experimental and dark electronics. Keeping his root in post-punk, Unhuman released on labels such as Instruments Of Discipline, Veleno Viola, BITE, Amok Tapes and Strange Therapy. A regular mainstay of major clubs in Berlin, Unhuman has performed all around Europe, Asia and South America and holds the artist in residency at Constant Value in Seoul, South Korea.
????? ?????
https://petraflurr1.bandcamp.com | https://soundcloud.com/petra-flurr
He/she/it, consider himself as a provocateur and self-destroyer, starting doing music back in the 1996 with experimental music collaborating with different artist between Berlin and Madrid. This new Persona born with the name Petra Flurr: this sick activist that search the difference in everything or better said fighting against the cruelness of music nowadays.
Son of an early feminist and activist woman that fights against the rights of genders and humans, Petra stepped into her idols heels like his mother was, with big influence from the latest 70s and the early 80 s , (Synth,NdW,Punk.) he organised few events like Sabbat and he was official organiser and promotor from the Radical Queer festival Warsaw 2008-2011.
Petra Flurr explores any kind of social tensions and control: political, religious, racial, with an acid, violent and uncompromising attitude. He is well-known in the underground scene for his driving minimalist Synth-punk – EBM sound, furious ravaging vocals and the devastating live performances, in which he turns into a real stage animal.
????? ?????????
https://donnaharingwey.bandcamp.com/releases | https://soundcloud.com/donnaharingwey
Toni Quiroga is a producer currently based in Berlin, with an innate talent for blending different influences with his solo project as Donna Haringwey. His style can be defined in different ways: it is transgressive, complex, highly creative and, above all, denotes a great ability to transform any sound environment into a dystopian and terrifying scenario.
Donna Haringwey makes destructive bangers meant to morph your depression into anger and hope. Critically acclaimed as 'sick tracks bro', 'different' and 'kinda like EBM but more punk' Donna's passion for making music has no genre boundaries and is constantly evolving.
??? ???????
https://themarquisofficial.bandcamp.com | https://soundcloud.com/themarquisofficial
Solo industrial project of multi-instrumentalist Dillon Steele, The Marquis started in 2015 with a self-titled EP released on Art Not Love records in Montreal, after releasing his debut LP 'The Suburbs Dream of Bloodshed' with Berlin's Aufnahme und Wiedergabe in 2021, his latest audio-visual concept album was released in 2022 with Strange Therapy in Amsterdam.
??? ??????????'? ?????
https://soundcloud.com/theundertakerstapes | https://wrongtapes.bandcamp.com/album/autolysis
The Undertaker's Tapes moniker from Prague based french born artist Léo Hivert has built his sound through years of musical practice. From punk bands from his early age, remains the raw and relentless energy of his EBM productions while he develops the cathartic aspect through noise, power electronics and down tempo industrial.
___________________________
visual control: ????_?????
********************
entry: 15 € (?? ???????)
********************
visual by Ivan Tatarchev Durgutovski
********************
location: https://goo.gl/maps/daynRA29U192
********************
Nemecky veslarsky klub info:
https://sk.wikipedia.org/wiki/Nemecký_veslársky_klub